Our portfolio
Stallergenes Greer supports physicians specialised in allergy and patients at each stage of allergen immunotherapy treatment. Our comprehensive and consistent portfolio is adapted to the individual needs and profile of each patient and covers a broad variety of allergens.
Spanning source materials, routes of administration, cutting-edge delivery mechanisms and finished products, Stallergenes Greer's innovative diagnostic tools and allergen immunotherapy (AIT) solutions are designed to improve ease of access and treatment outcomes.
Whatever the options, Stallergenes Greer's diagnostic and AIT treatments meet the most stringent clinical criteria, quality standards and health authorities' regulatory requirements.
Named patient products
Stallergenes Greer believes one solution does not fit all patients, hence we provide patients with personalised treatment options that are tailored to their individual needs. We aim to ošer a comprehensive portfolio of AIT treatments globally which allow patients and their physicians to determine the administration method that best meets the disease and lifestyle needs of the patient.
The Group's allergen extracts cover a vast array of allergens. They can be produced in standardised form and can also be tailored to the specific needs of patients in terms of composition, concentration, and dosage.
These personalised solutions, known as named patient products (NPPs), are prepared according to the physician's prescription and the patient profile using a stock solution obtained via the extraction of allergens (pollens, house dust mites, moulds...).
Each NPP has its own biological activity and is prepared for the unique needs of an individual patient.
Sublingual
Staloral® (oral solution), for the treatment of allergy involving rhinitis, conjunctivitis, rhino conjunctivitis or asthma (mild to moderate) of a seasonal or perennial nature, in adults and children (from the age of 5).
Actair®/ Orylmyte®/ Aitmyte® (tablet), for the treatment of house dust mite allergies involving rhinitis, with or without conjunctivitis, in adults and adolescents over the age of 12 (and under 12 years of age in certain territories).
Oralair®/ Aitgrys® (tablet), for the treatment of grass pollen allergic rhinitis with or without conjunctivitis in adults, adolescents, and children (above the age of 5). Oralair® is a fivegrass (cocksfoot, sweet vernal grass, rye grass, meadow grass, and timothy) mixture, which represents many of the natural exposure and sensitisation conditions of grass pollen allergic patients.
Subcutaneous
Alustal®, for the treatment of allergic rhinitis, allergic rhinoconjunctivitis or mild to moderate asthma in adults and children (from the age of 5).
Albey® venom, for the treatment of allergy to wasp, honeybee, and yellow jacket venoms.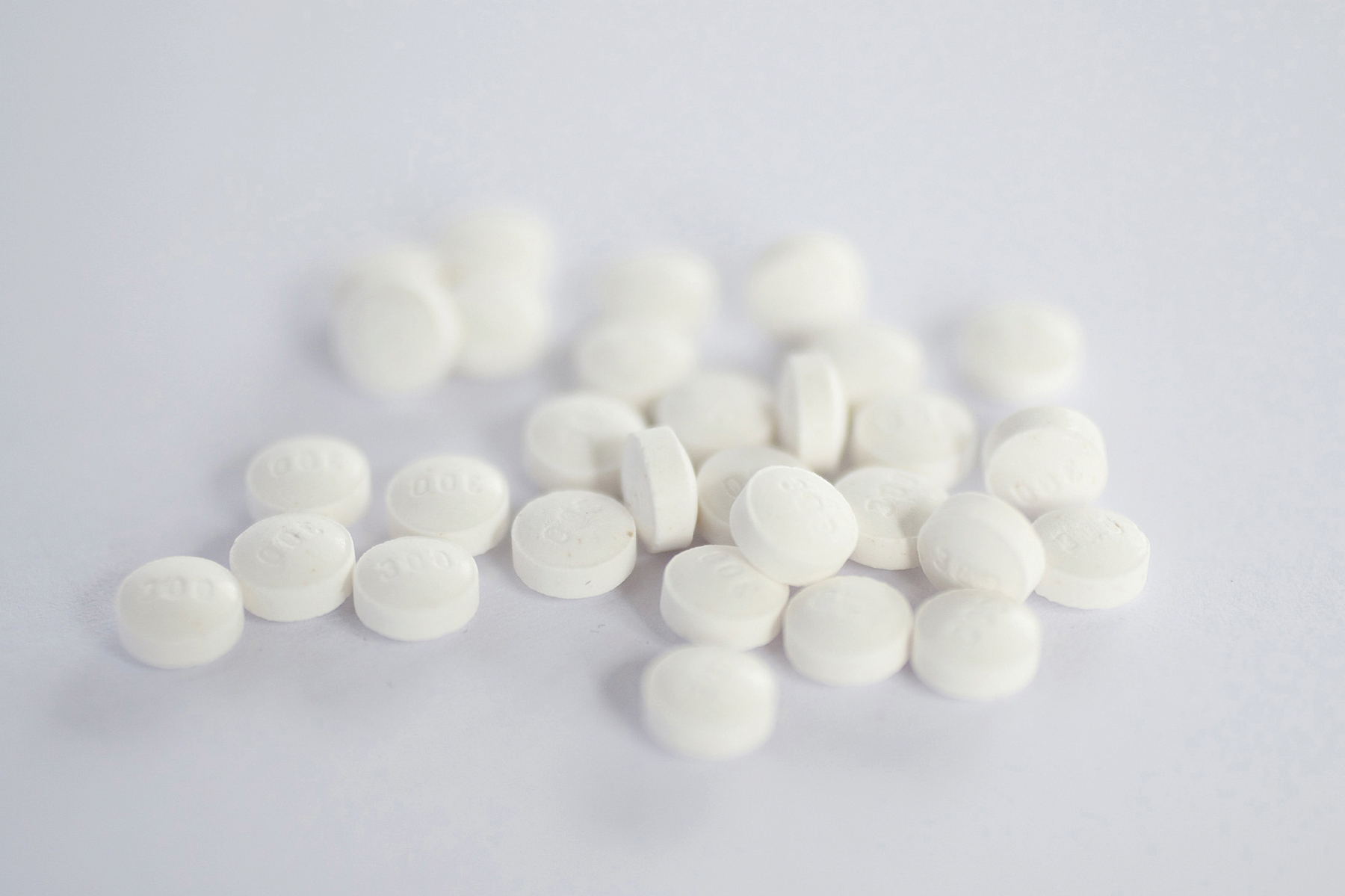 Extracts and supplies
Stallergenes Greer manufactures a broad portfolio of allergen extracts and diagnostic tests.
Veterinary use
From allergen testing to making precision treatment medicines, Stallergenes Greer is committed to providing veterinary specialists with products that can help treat animal allergies.
In the U.S., Stallergenes Greer offers a comprehensive range of allergen extracts and supplies for veterinary dermatologists to support the needs of their clients and pet patients.
Veterinary dermatologists are veterinarians that have specialised training in the management of allergic disease. They may use products from companies like Stallergenes Greer to compound named patient allergy products for dogs, cats, horses, and more.
Stallergenes Greer produces extracts of different strengths and formulations specifically for veterinary specialists.
Not all our products and extracts are available in all geographic territories.
1/ SUBLINGUAL PRODUCTS
STALORAL®
The allergens and concentrations available vary by market.
Allergens:
MITES
D.pteronyssinus
D. Farinae
D.pte / D.far 50/50
Blomia / D.pte / D.far
GRASSES
5 Grasses
Cocksfoot
Timothy
Bermuda Grass
TREES
Birch
Ash
Alder
Hazel
Olive
2 Trees Mix (Ash / Olive)
3 Trees Mix
(Alder / Birch / Hazel)
Cupressaceae
Birch / Timothy Mix
DANDER
Cat epithelia
Cat IR300
WEEDS
Ragweed
Wall pellitory
Mugwort
MOULDS
Alternaria
POLLEN MIX
Birch / Ash
5 Grasses / Olive
5 Grasses / Birch
5 Grasses / Rye
5 Grasses / Juniperus
5 Grasses / Ash
5 Grasses / Berm. Grass
5 Grasses / 3 trees
5 Grasses / Ragweed
Birch / Timothy
Olive / Ash
Cupressaceae / Olive
Birch / Olive
Ragweed / Mugwort
5 Grasses / Mugwort
5 Grasses / Cynodon
ORALAIR®
A five-grass pollen mixture composed of Sweet Vernal (Anthoxanthum odoratum L), Orchard (Dactylis glomerata L), Perennial Rye (Lolium perenne L), Timothy (Phleum pratense L), and Kentucky Blue Grass (Poa pratensis L).
ACTAIR®/ ORYLMYTE®
A house dust mite (Dermatophagoides pteronyssinus and Dermatophagoides farinae) mixture.
2/ SUBCUTANEOUS PRODUCTS
ALUSTAL®
ALBEY VENOM®*
3/ VETERINARY PRODUCTS
VET EXTRACTS
Allergens:
TREES & SHRUBS
Acacia
Alder, Hazel
Alder, Red
Alder, White
Ash, Arizona
Ash, Oregon
Ash, Red/Green
Ash, White
Aspen
Bayberry/Was Myrtle
Beech, American
Birch, Black/Sweet
Birch, River
Birch, Spring
Birch, White
Box Elder
Cedar, Mountain
Cedar, Red
Cedar, Salt/Tamarisk
Cottonwood, Black
Cottonwood, Eastern
Cottonwood, Fremont
Cottonwood, Western
Cypress, Arizona
Cypress, Bald
Elm, American
Elm, Cedar/Fall Blooming
Elm, Siberian
Eucalyptus
Hackberry
Hazelnut, American
Hickory, Shagbark
Hickory, Shellbark
Hickory, White
Juniper, Oneseed
Juniper, Pinchot
Juniper, Rocky Mountain
Juniper, Utah
Juniper, Western
Locust Blossom, Black
Mango Blossom
Maple, Red
Maple, Silver/Soft
Maple, Sugar/Hard
Melaleuca
Mesquite
Mulberry, Paper
Mulberry, Red
Mulberry, White
Oak, Arizona/Gambel
Oak, Black
Oak, Bur
Oak, California Black
Oak, California Live
Oak, California White
Oak, Post
Oak, Red
Oak, Virginia Live
Oak, Water
Oak, Western White
Oak, White
Olive
Olive, Russian
Orange Pollen
Palm, Queen
Pecan
Pepper Tree
Pine, Australian (Beefwood)
Pine, Loblolly
Pine, Longleaf
Pine, Ponderosa
Pine, Virginia/Scrub
Pine, Eastern White
Pine, Western White
Pine, Yellow
Poplar, Lombardy
Poplar, White
Privet, Common
Sweet Gum
Sycamore, American/
Eastern
Sycamore, Western
Walnut, Black
Walnut, California Black
Walnut, English
Willow, Arroyo
Willow, Black
2 Maple Mix
3 Maple Mix
11 Tree Mix
Ash Mix
Birch Mix
Eastern 6 Tree Mix
Eastern 7 Tree Mix
Eastern 8 Tree Mix
Eastern 10 Tree Mix
Eastern Oak Mix
Elm Mix
Hickory Mix
Hickory-Pecan Mix
Maple-Box Elder Mix
Pine Mix
Western 10 Tree Mix
Western Oak Mix
Western Walnut Mix
Daisy Ox-Eye
Dandelion
Sunflower
Alfalfa
Mustard
Red Clover
Sugar Beet
WEEDS
Allscale
Baccharis
Burrobrush
Careless Weed, Amaranth/
Green
Cocklebur
Dock, Yellow/Curly
Dog Fennel
Firebush/Kochia
Goldenrod
Hemp, Water
Iodine Bush
Lambs Quarter
Lenscale/Quailbrush
Marsh Elder, Burweed/Giant
Poverty
Marsh Elder, True/Rough
Mugwort, Common
Mugwort, Darkleaved/
Sagebrush, Prairie
Nettle
Palmer's Amaranth
Pigweed, Rough/Redroot
Plantain, English
Rabbit Bush
Ragweed, Desert
Ragweed, False
Ragweed, Giant
Ragweed, Short
Ragweed, Slender
Ragweed, Southern
Ragweed, Western
Russian Thistle
Sagebrush, Common
Saltbush, Annual
Sorrel, Sheep/Red
Wingscale
3 Weed Mix
Dock-Sorrel Mix
Pigweed Mix
Plantain-Sorrel Mix
Ragweed Mix
Sage Mix
Scale/Atriplex Mix
Western Ragweed Mix
GRASSES
Bahia Grass
Bermuda
Brome Grass, Smooth
Canarygrass
Corn, Cultivated
Couch/Quack Grass
Johnson Grass
Kentucky Blue/June
Meadow Fescue
Oats, Common/Cultivated
Orchard
Redtop
RYE, CULTIVATED
Ryegrass, Giant Wild
Ryegrass, Italian
Ryegrass, Perennial
Sweet Vernal
Timothy
Velvetgrass
Wheat Cultivated
Wheatgrass, Western
7 Grass Mix
9 Southern Grass Mix
Bermuda-Johnson Grass
Mix
K-O-R-T Grass Mix
FUNGI & SMUTS
Acremonium strictum
Alternaria alternata
Aspergillus amstelodami
Aspergillus flavus
Aspergillus fumigatus
Aspergillus nidulans
Aspergillus niger
Aureobasidium pullulans
Bipolaris sorokiniana
Botrytis cinerea
Candida albicans
Chaetomium globosum
Cladosporium herbarum
Cladosporium
sphaerospermum
Drechslera spicifera
Epicossum nigrum
Epidermophyton floccosum
Fusarium moniliforme
Fusarium solani
Geotrichum candidum
Gliocladium viride
Helminthosporium solani
Malassezia pachydermatis
Mucor circinelloides f.
circinelloides
Mucor circinelloides f.
lusitanicus
Mucor plumbeus
Neurospora intermedia
Paecilomyces variotii
Penicillium chrysogenum
(notatum)
Penicillium digitatum
Phoma betae
Rhizopus oryzae
Rhizopus stolonifer
Rhodotorula mucilaginosa
var. mucilaginosa
Saccharomyces cerevisiae
Stemphylium solani
Trichoderma harzianum
Trichophyton
mentagrophytes
Trichophyton rubrum
Trichothecium roseum
Aspergillus Mix
Dematiaceae Mix
Fusarium Mix
Mold Mix #1
Mold Mix #2
Mold Mix #3
Monilia Mix
Mucor mix
Penicillium Mix
Phycomycetes Mix
Rhizopus Mix
Corn Smut
Grain Smut mix
Grass Smut Mix
EPITHELIA
Cat Epithelia
Cattle Epithelia
Dog Epithelia
Gerbil Epithelia
Goat Epithelia
Guinea Pig Epithelia
Hamster Epithelia
Hog Epithelia
Horse Epithelia
Human Dander
Mouse Epithelia
Rabbit Epithelia
Rat Epithelia
Sheep Epithelia
FEATHERS & MISCELLANEOUS INHALANTS
Canary Feathers
Chicken Feathers
Duck Feathers
Parakeet Feathers
Feather Mix
Cotton Linters
Cottonseed
Flaxseed
Kapok Seed
Orris Root
Pyrethrum
Silk
Tobacco Leaf
INSECTS
Ant, Black/Carpenter
Ant, Fire – Solenopsis
richteri
Ant, Fire – Solenopsis
invicta
Cockroach, American
Cockroach, German
Culicoids
Deer Fly
Flea
Horse Fly
House Fly
Mosquito
Moth
2 Cockroach Mix
4 Insect Mix
DUST & DUST MITES
Dust, House
Grain Mill Dust Mix
Acarus siro
Blomia tropicalis
Dermatophagoides farinae
Dermatophagoides
pteronyssinus
Lepidoglyphus destructor
Tyrophagus putrescentiae
Equal Parts Mixture
VET OTHER SUPPLIES
STERILE DILUENTS
NONSTERILE EMPTY VIALS
STERILE EMPTY VIALS
PLASTIC COLORED CAPS
VIAL RACKS
AMBER VIALS AND METERED PUMPS
SYRINGES AND SYRINGE TRAYS
ANCILLARY PRODUCTS
4/ STANDARDISED HUMAN EXTRACTS
STANDARDISED CAT HAIR
STANDARDISED DERMATOPHAGOIDES FARINA MITE
STANDARDISED DERMATOPHAGOIDES PTERONYSSINUS MITE
STANDARDISED MITE MIX
STANDARDISED GRASS & POLLENS
Bermuda Grass
Kentucky Blue/June
Meadow Fescue
Orchard
Redtop
Ryegrass, Perennial
Sweet Vernal
Timothy
7 Grass Mix
K-O-R-T Grass Mix
K-O-R-T and Sweet Vernal
Mix
K-O-T Grass Mix
Timothy/Orchard Grass Mix
T-O-S Grass Mix
Ragweed, Short
National Weed Mix
Ragweed Mix
POLLENS -TREES & SHRUBS
Acacia
Alder, Hazel
Alder, Red
Alder, White
Ash, Arizona (Velvet)
Ash, Green
Ash, Oregon
Ash, White
Aspen
Beech, American
Birch, Black/Sweet
Birch, River
Birch, Spring
Birch, White
Box Elder
Cedar, Mountain
Cedar, Red
Cedar, Salt (Tamarisk)
Cottonwood, Arizona
(Fremont)
Cottonwood, Black
Cottonwood, Eastern
Cottonwood, Western
Cypress, Arizona
Cypress, Bald
Elm, American
Elm, Cedar
Elm, Siberian
Eucalyptus, Bluegum
Hackberry
Hazelnut, American
Hickory, Shagbark
Hickory, Shellbark
Hickory, White
Juniper, Oneseed
Juniper, Pinchot
Juniper, Rocky Mountain
Juniper, Utah
Juniper, Western
Locust Blossom, Black
Mango Blossom
Maple, Red
Maple, Silver/Soft
Maple, Sugar/Hard
Melaleuca
Mesquite, Velvet
Mulberry, Paper
Mulberry, Red
Mulberry, White
Oak, Arizona (Gambel)
Oak, Black
Oak, Bur
Oak, California Black
Oak, California Live
Oak, California White
Oak, Post
Oak, Red
Oak, Virginia Live
Oak, Water
Oak, Western White
Oak, White
Olive
Olive, Russian
Orange Pollen
Palm, Queen
Pecan
Pine, Australian (Beefwood)
Pine, Loblolly
Pine, Longleaf
Pine, Ponderosa
Pine, Virginia Scrub
Pine, Eastern White
Pine, Western White
Pine, Yellow
Poplar, Lombardy's
Poplar, White
Privet
Sweetgum
Sycamore, American
Sycamore, California (Western)
Walnut, Black
Walnut, California Black
Walnut, English
Wax Myrtle
Willow, Arroyo
Willow, Black
2 Maple Mix
3 Maple Mix
11 Tree Mix
Birch Mix
Central/Eastern 4 Tree Mix
Eastern 6 Tree Mix
Eastern 7 Tree Mix
Eastern 8 Tree Mix
Eastern 9 Tree Mix
Eastern 10 Tree Mix
Eastern Oak Mix
Elm Mix
Hickory Mix
Hickory-Pecan Mix
Juniper Mix
Maple-Box Elder Mix
Peppertree Mix
Pine Mix
Western 3 Tree Mix
Western 10 Tree Mix
Western Oak Mix
Western Walnut Mix
POLLENS - FLOWERS & PLANTS
Daisy
Dandelion
Sunflower
Alfalfa
Rape (Mustard)
Red Clover
Sugar Beet
POLLENS - WEEDS
Allscale
Amaranth, Green
Burningbush (Kochia)
Burrobrush
Cocklebur
Dock, Yellow (Curly)
Dogfennel
Goldenrod
Iodinebush
Lamb's Quarters
Lenscale (Quailbrush)
Marshelder, Burweed (Giant
Poverty)
Marshelder, True (Rough)
Mugwort, Common
Nettle
Palmer's Amaranth
Pigweed, Rough Redroot
Pigweed, Spiny
Plantain, English
Rabbit Bush
Ragweed, Desert
Ragweed, False
Ragweed, Giant (Tall)
Ragweed, Lanceleaf
Ragweed, Slender
Ragweed, Western
Russian Thistle
Sagebrush, Common
Sage, Prairie
Saltbush, Annual
Sorrel, Sheep (Red)
Waterhemp, Tall
Wingscale
3 Weed Mix
Baccharis Mix
Central/Western Weed Mix
Common Weed Mix
Dock-Sorrel Mix
Pigweed Mix
Plantain-Sorrel Mix
Sage Mix
Scale/Atriplex Mix
Western Ragweed Mix
POLLENS - GRASSES
Brome, Smooth
Canary Grass, Reed
Corn, Cultivated
Johnson Grass
Oats, Cultivated
Quack (Couch) Grass
Rye, Cultivated
Ryegrass, Giant Wild
Ryegrass, Italian
Velvetgrass
Wheat, Cultivated
Wheatgrass, Western
MOULDS
Alternaria alternata
Aspergillus amstelodami
Aspergillus flavus
Aspergillus fumigatus
Aspergillus nidulans
Aspergillus niger
Aureobasidium pullulans
Bipolaris sorokiniana
Botrytis cinerea
Candida albicans*
Chaetomium globosum
Cladosporium herbarum
Cladosporium sphaerospermum
Curvularia spicifera
Epicossum nigrum
Epidermophyton floccosum
Fusarium solani
Geotrichum candidum
Gibberella fujikuroi
Gliocladium viride
Helminthsporium solani
Hypomyces perniciosus
Microsporum canis
Mucor circinelloides f.
circinelloides
Mucor circinelloides f. lusitanicus
Mucor plumbeus
Neurospora intermedia
Paecilomyces variotii
Penicillium chrysogenum var.
chrysogenum
Penicillium digitatum
Phoma betae
Rhizopus arrhizus
Rhizopus stolonifer
Rhodotorula mucilaginosa
Saccharomyces cerevisiae
Sarocladium strictum
Stemphylium solani
Trichoderma harzianum
Trichophyton mentagrophytes
Trichophyton rubrum
Trichothecium roseum
AHH Mix
Alternaria/Hormodendrum Mix
Aspergillus Mix
Dematiaceae Mix
Fusarium Mix
Mold Mix -1
Mold Mix -2
Mold Mix -3
Monilia Mix
Mucor Mix
New Stock Fungi Mix
Penicillium Mix
Phycomycetes Mix
Rhizopus Mix
Bermuda Grass Smut
Corn Smut
Loose Smut of Barley
Loose Smut of Wheat
Oat Smut
Grain Smut Mix
Grass Smut Mix
EPITHELIA
Cattle Epithelia
Dog Epithelia
Gerbil Epithelia
Goat Epithelia
Guinea Pig Epithelia
Hamster Epithelia
Hog Epithelia
Horse Epithelia
Mouse Epithelia
Rabbit Epithelia
Rat Epithelia
Canary Feathers
Chicken Feathers
Duck Feathers
Parakeet Feathers
Feather Mix
Cotton Linters
Cottonseed
Flax
Gum Arabic
Gum Karaya
Gum Tragacanth
Kapok
Leaf Tobacco, Cultivated
Orris Root
Pyrethrum
Silk Worm Cocoon
Ant, Black Carpenter
Fire Ant – Solenopsis richteri
Fire Ant – Solenopsis invicta
Cockroach, American*
Cockroach, German*
Deer Fly
Flea (Aqueous Only)
House Fly
Mosquito
2 Cockroach Mix
FOODS
Apple
Apricot
Banana
Barley, Whole Grain
Bean, Lima
Bean, Navy
Bean, String Green
Blueberry, Velvetleaf
Broccoli
Buckwheat
Cabbage
Cantaloupe
Carrot
Cauliflower
Celery
Cherry, Sweet
Cacao Bean
Cinnamon
Coffee
Corn
Cranberry
Cucumber
Garlic
Ginger
Grape, White Seedless
Grapefruit
Hops
Lemon
Lettuce
Malt
Mushroom
Mustard Seed
Nutmeg
Oat
Olive, Green
Onion
Orange
Pea, Green or English
Peach
Pear
Pepper, Black
Pepper, Green
Pineapple
Potato, Sweet
Potato, White
Raspberry, Red
Rice
Rye
Sesame Seed
Soybean
Spinach
Squash, Yellow Summer
Strawberry
Tomato
Vanilla
Watermelon
Wheat, Whole
Beef
Lamb
Pork
Chicken Meat
Egg White, Chicken
Egg Whole, Chicken
Egg Yolk, Chicken
Turkey Meat
Milk, Cow
Bass, Black
Catfish, Channel
Clam, Northern Quahog
Cod, Atlantic
Crab, Blue
Flounder, Southern
Lobster, American
Mackerel, King/Atlantic
Oyster, Atlantic/Eastern
Perch, Ocean
Salmon, Atlantic
Scallops, Sea
Shrimp, Brown
Trout, Rainbow
Tuna, Yellowfin
Fish, Mix
Shellfish Mix
Almond
Brazil Nut
Cashew Nut
Coconut
Hazelnut (Filbert)
Peanut
Pecan
Walnut, Black
Walnut, English
5/ PRICK TESTS
40-WELL SKIN OMNITM EVALUATION PACKAGE
40-WELL GREER® PICK® EVALUATION PACKAGE
60-WELL SKIN OMNITM EVALUATION PACKAGE
60-WELL GREER® PICK® EVALUATION PACKAGE
ALYOSTAL PRICK®
PRICK POSITIVE CONTROL
(HISTAMIN)
PRICK NEGATIVE CONTROL
PRICK D. PTERONYSSINUS
PRICK D. FARINAE
PRICK 5 GRASSES
PRICK BIRCH
PRICK RAGWEED
PRICK HAZEL
PRICK OLIVE
PRICK CUPRESSACEE
PRICK CAT DANDER
PRICK MUGWORT
PRICK ALDER
PRICK ASH
PRICK WALL PELLITORY
PRICK BERMUDA GRASS PRICK LATEX
GREER® PICK®
GREER® PICK® TRAYTM
GREER® PICK® TRAYTM LID PRICK LANCET® STALLERPOINT®
GREER® PICK® WELLTM
SKINTESTOR OMNITM
SKINTESTOR OMNITM SYSTEM
SKINTESTOR OMNITM TRAYS
THE GREER® PICK® SYSTEM
6/ OTHER SUPPLIES
DOM' HOUS®
GREER® STERILE DILUENTSTM
GREER® STERILE EMPTY VIALSTM
GREER® VERSA VIAL RACK
ANCILLARY PRODUCTS
GREER PHARMACY - NAMED PATIENT PRODUCTS
JIFFY MAILING BAGS
MAILING CONTAINERS
NONSTERILE EMPTY VIALS
PLASTIC COLORED CAPS
SAFETY SYRINGES STERILE DILUENTS
SHARPS COLLECTORS
SKIN REACTION GUIDES
STERILE EMPTY VIALS
STOCK AND CUSTOM-PRINTED LABELS
STYROFOAM CONTAINERS
SYRINGES AND SYRINGE TRAYS
VIAL RACKS