Our commitment to AIT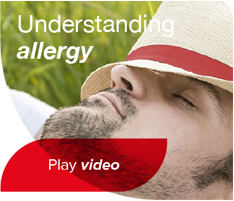 Approximately 50% of allergic rhinitis patients
go undiagnosed and nearly 30% of patients
on symptomatic treatment are not fully controlled.
Patients are at the heart of progress in AIT – as they have been for the past 150 years.
The current standard of care for respiratory allergies is insufficient for disease control and the burden of disease is significant. Allergy immunotherapy uniquely alters the natural course of respiratory allergies. Allergy imunotherapy is the only therapeutic class capable of modifying the disease progression and potentially preventing the onset of the disease by inducing tolerance in the immune system*.
As part of our commitment to help patients live life beyond allergy, we offer a wide range of state-of-the-art therapeutic solutions for children and adults. For some patients and their doctors, the ease and convenience of tablets is the preferred option. Others go for highly personalised 'named-patient' preparations that can be administered either through drops beneath the tongue or subcutaneously. Our current portfolio comprises four core product categories:
• Sublingual products
• Subcutaneous products
• Veterinary products
• Other products – diagnostics tools and source materials
Spanning source materials, routes of administration, cutting-edge delivery mechanisms and finished products, ours is an innovative portfolio of therapeutic solutions designed to improve ease of access and treatment outcomes.
Whatever the options, all of our AIT treatments meet the most stringent clinical criteria as well as health authorities' regulatory requirements.

* Global Atlas of Allergy, EAACI 2014